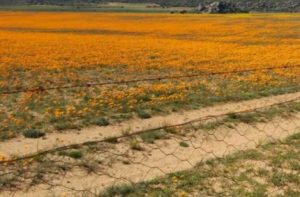 Flower Hunting Hike – 28th Aug – 2nd Sept 2021
Hike Leader: Hans Kubierske
Contact: gecko@yebo.co.za   082 348 4416
Cost:  Sharing a 3 sleeper room at a cost of R1385.00 per person including the club levy. There is also an option to camp (bring your own tent).
NB:  Payments soonest
Join Hans and Barbara on the West Coast, Kleinsee, flowers hike. Stay at a lodge in Jakkalswater. Self catering, Base Camp each day you will walk or drive to a new flower area or point of interest.  Staying over at Kakamas on the 27th August on route.  
The price will include – meals (as stated above), park entrance and camping fees.
Reference HK/SN
Vacation Style Holiday Type
Activity Level


A – Mostly Flat Relatively easy