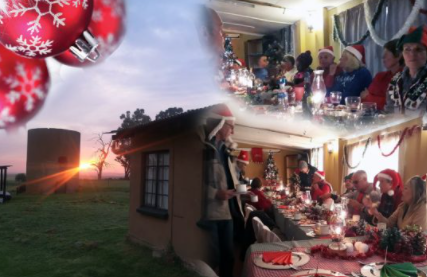 Klipkraal- Xmas in July 29th -31st 2022
Hike Leader: Werner Vogel
Contact: 076 048 5568
Join us for our Xmas in July weekend, located just outside of Heidelberg about 100km for JHB.
Included in the price:  Friday a curry and rice evening.  Saturday and Sunday morning a hike in the surrounding area.  Saturday evening we celebrate Christmas in July in style, with a 3 course home cooked meal (real boere kos). Each person is to bring a gift to the value of about R100.  A lady buys for a lady and a man buys for a man.
Cost: R740 for members and R800 non-members.
There is only place for 30 people.  Please contact Werner if would like to celebrate with us!
Reference:  WV/KK
1 – Basecamp

Activity Level